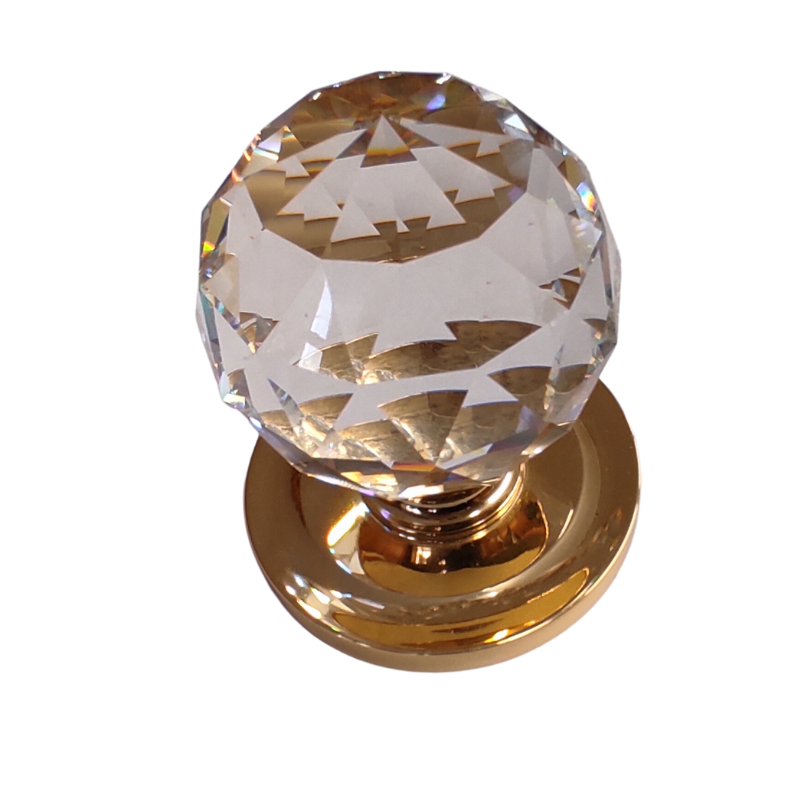 

VIHER 85 GLASS FACETED DOOR KNOB
VIHER 85 GLASS FACETED DOOR KNOB

100% guaranteed secure pay

24/48 hours shipping

Return policy
Discover the elegance and dazzling brilliance of the Crystal Strass Knob!
Our Crystal Strass Knob is the perfect complement to add a touch of glamour and sophistication to any space. Each piece is meticulously designed with high-quality crystals, carefully hand-placed to create a dazzling effect full of sparkles.
The strass crystal used in this knob is known for its exceptional clarity and brilliance. Each facet brilliantly captures the light, creating a play of reflections and flashes that will catch everyone's attention. Whether you place it on your furniture, cabinets, or doors, this knob will instantly transform any environment into a luxurious and elegant one.
The versatility of the Crystal Strass Knob is also a standout feature. It seamlessly blends with a wide range of decorative styles, from classic to contemporary. Whether you're looking to add a touch of sophistication to your bedroom, living room, bathroom, or kitchen, this knob will perfectly adapt, adding a touch of charm and luxury to your furniture.
In addition to its aesthetic beauty, this knob also stands out for its durability and quality. The strass crystal used is resilient and long-lasting, ensuring it will maintain its brilliance and clarity over time. Its ergonomic design makes it easy to grip and use daily, providing you with comfort and style with every opening.
Don't miss the opportunity to add a touch of distinction to your home with our Crystal Strass Knob. Capture the light and dazzle with style!
No customer reviews for the moment.